1View-Customer-resource-hub



Managing your finances is about to get a whole lot easier.
Now more than ever, the importance of connecting is at the forefront of our lives, and that's especially true when it comes to our financial wellbeing. On February 2, 2021, First State Bank & Trust will launch 1View, our new digital banking platform. 1View offers all of our current online and mobile banking features, along with a host of new benefits, like live chat support.
Don't forget: The current First State Bank & Trust mobile app will no longer be supported as of Feb. 16, 2021.
---
Explore 1View features:
Launching February 2, 2021!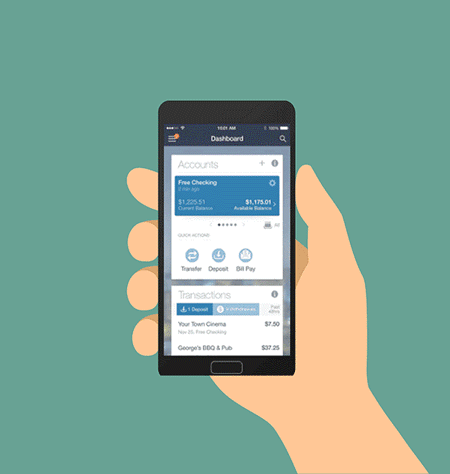 VIEW & MANAGE YOUR FSBT ACCOUNTS, ALL WITHIN A SINGLE PLATFORM:
 ✓ Deposit checks - Snap a photo of a check to deposit, anytime, anywhere. 
 ✓ Transfer funds - Schedule one-time, future date, or repeating transfers within 1View. 
 ✓ Ask for help - Chat with FSBT support staff within the 1View app.
 ✓ Get alerts – Receive automatic alerts and push notifications to help you stay on top of your bills.
 ✓ Monitor balances and transactions – Search your recent activity, filter by tags, even add an image or note to an entry.
 ✓ Make rules – set location boundaries, spending limits, and parental or employer monitoring on debit and credit cards.
 ✓ Take control – Instantly turn a card OFF right from the 1View app if your card has been lost, stolen or being misused.
We're here to help every step of the way.

Check out our FAQs.