QuickBooks Integration



Direct Connect for quickbooks


Now available: Get an up-to-date view of your sales and expenses with virtually no data entry required.
With our
cash management
service and new Direct Connect for Quickbooks, you can view real-time transactions and so much more to make managing your business's finances easier than ever. 
Once you integrate your FSBT online banking with Intuit QuickBooks you can quickly and seamlessly
Track income in real time
Manage expenses
Organize receipts
Run Reports
No need to download/upload data
Saving you time every step of the way.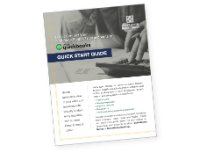 Connect as many accounts as you need, including: bank accounts, credit cards and PayPal. Follow our quick start guide below for instructions on connecting your accounts to either QuickBooks Online or QuickBooks Desktop via Direct Connect. Get started by downloading the guide:
Learn more about our cash management services or schedule a free demo to see how it can benefit your business.