SEMO Health Network Employee Perks Program

Welcome SEMO Health Network Employees!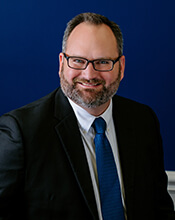 "As chairman and CEO of First State Bank & Trust, I want to introduce a program developed with you in mind – The

Employee Perks Program

. The program's benefits were designed to create a personal banking experience exclusively for

SEMO Health Network

team members. We look forward to meeting you."
-Matthew Drake
Chairman of the Board/CEO
Open Employee Perks Checking Account



---
Welcome to the

SEMO Health Network

Employee Perks Program banking information page.
At FSBT, we believe in empowerment! You work hard for your money, and your money should work hard for you. SEMO Health Network has empowered you with additional banking products and services designed to help you achieve your financial goals.
This program was designed with special benefits included, and a quick application to get started with your Employee Perks Checking Account at FSBT.
Check out all the benefits of your Employee Perks Checking Account and get started on your way to savings, discounts and improved financial health today!
Employee Perks Program Advantages
✔ Employee Perks Checking Account1 – a benefit-packed interest-bearing checking account – with no minimum balance.

Bill Pay

Estatements

1View Banking App

Digital Wallet




Budget Tracker

Zelle®

Access to over 55,000 ATMs nationwide

FSBT Credit Cards Available

✔ Receive a $50 Amazon gift card when you also order a FSBT Debit Card.2

✔ 3 Overdraft Protection Fee Waivers3
✔ Up to $500 Closing Cost Reward4




✔ Over 50% Discount on Club Rewards5 Benefit Package, including:


Free Personalized Standard Checks

25% Discount on Safe Deposit Boxes

No Issue Fee on Money Orders or Cashiers Checks

Free Notary Services

$20,000 Accidental Death & Dismemberment Insurance

$5,000 Identity Theft Expense Reimbursement Coverage

Cash Back Member Rewards

Cell Phone Protection

Shopping Rewards

Mobile Retail & Dining Discounts

Key Tag Return
Employer Benefits

---

✔

Enrollment is convenient.
✔ FSBT does all the work and improves the benefits package to help attract and retain quality employees.
✔ Increases Direct Deposit participation.

EmployeE Benefits

---

✔ Offers exclusive savings and discounts, reducing banking fees.
✔ Delivers convenient access to funds through direct deposit.
✔ Access to many other banking features such as cash-back credit cards, Allpoint ATM Network and Zelle.®
FSBT has a suite of products and services ready to meet all your financial needs, including six personal checking account options, a variety of savings accounts and ways to help you plan for the future plus we make decisions locally on home, auto and personal loans. We want to be your bank of choice. 
| | | | |
| --- | --- | --- | --- |
| FSBT Checking Accounts | FSBT Savings Accounts | FSBT Loan Services | FSBT Online Banking |
---
Get Started Today! 
We make it easy for you!
Simply click below to fill out your contact information and a Employee Perks Program personal banker will be in touch to discuss the program with you.
Open Employee Perks Checking Account








1To qualify for Employee Perks Checking, the accountholder must be a current employee of a participating Employee Perks Program business at time of account opening. Employment may be verified.
2Any free gifts may be reported on 1099-INT or 1099-MISC.
3A $75 annual savings. Account qualifies for a total of 3 Overdraft (OD) waivers (up to a maximum of $75.00 savings) and can be redeemed at customer request.
4Account qualifies for a one-time benefit up to $500 waived for mortgage closing costs. The $500 cannot result in a cash payment to the borrower. FSBT may waive up to $250 toward origination fees and/or up to $250 toward appraisal fees to be applied in association with a mortgage loan only with FSBT.
5A $57 annual savings. Club Rewards enrollment offered at a discounted rate of $4.00/month.